New Feature: Layer Styles
We're very excited to introduce you to a new and very cool set of formatting features we call Layer Styles!
Watch the video and read this blog post to learn more.
Media items in ScreenScape consist of a series of layers – usually a combination of image, text and video layers. As the name implies Layer Styles are a collection of settings that are embedded in each layer of a media item. In a variety of ways Layer Styles allow you to fine tune the look and feel of each layer.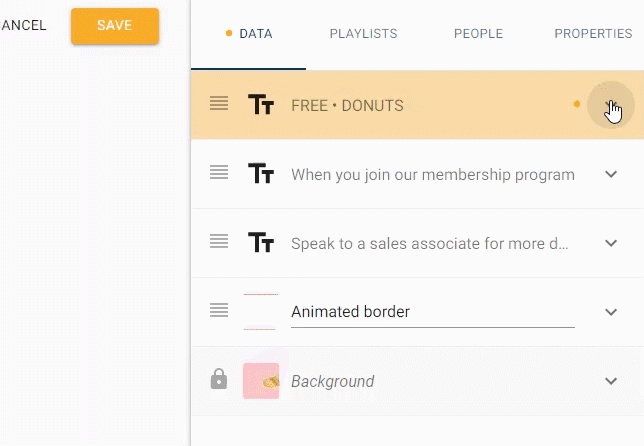 Color overlays, borders, blurring and shadow effects, and image opacity are some of the hallmarks of professional design. Where before you had to use a more complex tool like Adobe Photoshop, now you can add these touches directly in ScreenScape.
Layer Styles give users much more control over the specific style of each component in their creations. This includes the ability to add a range of effects that can give your designs an extra touch of professionalism just by adding a little depth or nuance. It also includes color changes. If a color we've used in a template doesn't go so well with your photo, you can change it yourself to be exactly what you're looking for.
So why is this interesting? Well because Layer Styles help you to boost the aesthetic quality of your digital signage! You don't have to be an expert designer to play with these controls and achieve some great results. You also don't have to use them – but every layer has one and trust us, they're packed with awesomeness! When you are creating your next media item, try tweaking the Layer Styles. You can find these style options on each layer in the media editor.